Cherry picker pulled over during power line work
Beat The Cowboy Builder
See on Scoop.it – Beat The Cowboy Builder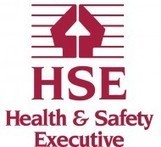 A West Yorkshire power distribution specialist has been fined after HSE failings led to a worker suffering multiple fractures in a cherry picker fall in Hertfordshire.

Nicholas Chenery, 33, of Stowmarket, suffered a compound fracture to the left leg and three fractured vertebrae to his lower spine in the incident in the Buntingford area on 9 August 2012.

He required extensive surgery, including steel pins and skin grafts for his leg fracture and a back brace fitted for his fractured vertebrae, and may need a further operation on a displaced bone in his left ankle.

He was unable to work for several months, although he has now returned.

The Freedom Group of Companies Ltd (FGCL) was prosecuted by the HSE after an investigation found that more could and should have been done to prevent his fall.

Watford Magistrates' Court heard that the company had been commissioned by a major energy network operator to replace overhead power lines and distribution poles between Cherry Green and Reed in Hertfordshire. The project started on 2 April 2012 and lasted 44 weeks.

On 9 August, FGCL employees, including Chenery, were rigging three overhead lines that were approximately 500 metres apart.

One line was already secured to a distribution pole and a second line was about to be secured.

The second line was secured to the bucket of a cherry picker that carried Chenery, and this was being raised to attach it to the pole.

At the same time, 500 metres away, the line was also being back-tensioned by a dumper truck.

The bucket was approximately 12 metres in the air when the dumper truck pulled the cherry picker over, causing the bucket to fall to the ground with Chenery still inside.

During their investigation, HSE inspectors found that FGCL had fallen well below their own in-house standards regarding the planning, managing and monitoring of such a routine operation.

The company had failed to plan and implement a clear and unambiguous communication system, which was an important element to the task as the two teams working on the project were separated by great distances.

FGCL also failed to ensure the operation was supervised effectively.

Freedom Group of Companies Ltd, of Tingley, West Yorks, was fined £35,000 and ordered to pay £11,272 in costs after pleading guilty to a safety breach.
See on www.constructionenquirer.com